DragQueenBrunch.com
NYC'S FUNNEST DRAG BRUNCH
Bachelor or
Bachelorette Parties
Drag brunch is a popular option for Bachelor or bachelorette parties in NYC as it combines entertainment and delicious food for a fun and unique experience. The NYC drag brunch involves a group of drag performers who put on a show while attendees enjoy brunch and drink. can't think of a better way to celebrate your bachelorette party than with the bride tribe or people of honors.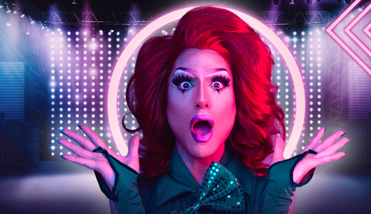 Birthday
Celebrations!
Drag brunch is a unique and exciting way to celebrate a birthday in NYC. During a drag brunch, guests are treated to a performance by drag queens or kings while enjoying a delicious meal. These performances will include lip-syncing, dancing, and comedy skits, making for a lively and entertaining birthday experience.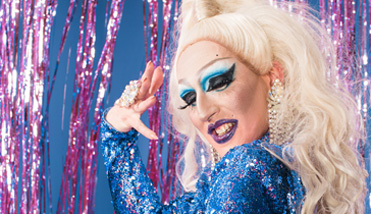 Divorce Parties
drag brunch for divorce parties in NYC is a unique and fun way to celebrate the end of a marriage and the beginning of a new chapter in life. This type of event typically features a drag queen host or performer who entertains guests with music, comedy, and dance routines.
THE
DRAG BRUNCH NYC
Drag Queen Brunch .COM is here to direct you to the very best drag brunch near me, in NYC and you are, around the country! People all over the country have been traveling to New York City and looking for the best drag queen brunch NYC has to offer and here is Diva Royale! Come Join the fun of an amazing drag bring in NYC by Diva Royale. It's great for bachelorette parties, bachelor parties, divorce parties, birthday parties, and celebrations of any kind–or just for an overall extraordinary time. Who needs a reason to go out on a Saturday or Sunday afternoon and see some fabulous drag with friends and eat a great meal, washing it down with bloody marry and mimosas.
What was once a niche art within the LGBTQ community has become a pop culture phenomenon with legions of fans worldwide. And now, here is DragQueenBrunch.com bringing you the very best drag brunches around the world. This boom in drag queen popularity is primarily due to the visibility of Drag Race and other televised shows in the modern day. If you enjoy that, then this is right up your runway! The best of New York City's drag queen performers bring their A-game for you with gorgeous gowns, flawless makeup, and finely tuned choreographed routines set to the hottest music that will get you and your friends up on your feet and ready to party!
Make your simple weekend fabulous, and come and see this flawless drag queen show. Tickets go very fast, so do yourself a favor and don't wait! We promise that you will not be disappointed; between the amazingly unique drag performers, the extraordinary drinks, and the delicious brunch appetizers and meals, you will have an amazing time!
Once you experience drag brunch, any other brunch seems plain old boring in comparison. This is not for the faint of heart. Excitement abounds with the high-energy, quick-witted drag performers who fully engage the audience with their risqué performances. Come join this NYC drag brunch, its anything but a drag!
---
Drag brunch has become a dazzling and vibrant phenomenon in the heart of New York City's entertainment scene. Blending the glamour of drag performances with the joy of brunch, this unique experience has captured the hearts of locals and tourists alike. From flamboyant costumes to captivating lip-syncs, drag brunch offers a celebration of self-expression, acceptance, and delectable culinary delights.
In New York City, drag brunch has carved out a niche as a must-attend event for those seeking an unforgettable weekend escapade. Typically hosted in bars, clubs, and restaurants, these brunches bring together a diverse crowd, all eager to revel in the artistry and culture of drag performance. The setting often features a mix of younger and more mature individuals who are having fun alike, creating an amazing atmosphere where everyone feels comfortable and has fun!
At the core of Drag Brunch is the astonishing talent displayed by drag queens and kings. These performers, with their impeccable makeup, larger-than-life wigs, and extravagant outfits, command the stage with a magnetic presence. As the audience sips on mimosas and savors delectable bites, they are treated to electrifying lip-syncs, dance routines, and comedic acts that leave them cheering for more. The performers' ability to blend humor, emotion, and sass creates an electric atmosphere that is nothing short of captivating.
The boundary-pushing nature of drag artistry aligns seamlessly with the spirit of New York City. Drag brunch has become a haven for self-expression, where performers fearlessly challenge norms and celebrate their individuality while making sure everyone has a blast.
Yet, drag brunch is more than just a feast for the senses; it's also a culinary adventure with the different types of foods most locations have. The brunch menus are often carefully curated to reflect the city's diverse food culture. From classic eggs benedict with a twist to avant-garde creations that push the boundaries of traditional brunch fare, the culinary offerings mirror the creativity and vibrancy of the performances themselves. The experience of indulging in a sumptuous meal while being serenaded by drag royalty elevates brunch to an entirely new level.
Drag brunch in NYC is not just an event; it's an embodiment of a cultural movement. It represents the city's spirit of acceptance, diversity, and artistic innovation. It's a celebration of breaking free from societal norms, a tribute to authenticity, and a reminder that in the midst of life's challenges, joy and self-expression are essential. This phenomenon encapsulates the essence of New York City—a place where dreams are pursued, individuality is revered, and every moment is an opportunity to shine.
Drag brunch in NYC is an exuberant fusion of performance art, culinary exploration, and self-celebration. It's a dazzling showcase of drag talent that has transcended entertainment to become a cornerstone of the city's cultural landscape. As performers take the stage in their dazzling ensembles and deliver captivating acts, they remind us that being true to oneself is a cause for jubilation. So, whether you're a seasoned New Yorker or a first-time visitor, attending a drag brunch promises an unforgettable experience filled with laughter, inspiration and the sheer joy of unabashed authenticity.
Why Us
Why go to a drag brunch in NYC?
At the NYC drag brunch, the drag queens provide crowd participation, interaction, and a never-before-seen performance. Drag queens express not only themselves but, create an alter ego with those that provide a safe and welcoming experience for everybody while making sure you have the time of your life! Drag queens interpret their own flow of style in the form of dancing, singing, and creating a set of fortifying skills that will leave you in awe. Let's not forget how hilarious drag hosts are and who does not love to laugh their asses off!
Why go to drag brunch with your friend and family?
Drag Brunch in NYC unites the crowd and combines food, fabulous looks, and incredible talent with a huge kick of flares. Drag Queen Brunches have become very popular for various reasons; for centuries it's been used to express Gender Equality, Self-love, and Voice for the people, foreshadowing that there's nothing to be afraid of and accept who you are and not how the world sees you. In any event, alcohol makes things better, and drinking in the daytime at brunches has always been a thing. Once you combine fabulous drag with day drinking and food, you now have an event for the ages.
Testimonials
For my bachelorette party a couple of weeks ago my maid of honor got me and my girlfriend tickets to go to the drag brunch in New York City! And let me just say, we had an amazing time, the performers were extremely talented, and made my group and I all feel very included in the show. I have never seen celebrity impersonators so on the money, I genuinely felt like I was seeing Lady Gaga live. The show truly made my bachelorette party unforgettable, and I am extremely happy that I got to experience this one-of-a-kind show. We all highly recommend it.
A couple of weeks ago my best friend got me and her tickets to go to the drag brunch in New York City, as a kind gesture to cheer me up, as I had just finished going through a nasty divorce. At first, I was pretty hesitant as I have never been one to watch RuPaul Drag Race and had never been to a drag show before, however, my friend talked me into it and I am so glad that she did. The show was excellent, as well as the food that was served and the amazing drinks that we had to go along with it. The performers were extremely talented, and now I must say, I am a huge fan of drag, and will be attending again. I am very happy that I was able to celebrate my new lease on life, as I now positive mindset moving on with my life after my divorce, it truly showed me that I can still have fun!
Last weekend my girlfriends and I booked tickets to the drag brunch in New York City to celebrate my 21st birthday, and let me just say, it really made my 21st birthday unforgettable. The performers were amazing, we are all huge fans of RuPaul Drag Race, and I truly felt that the performers at this show blew them out of the water. It really made my 21st birthday one of a kind, and I am so happy that I got to see this extraordinary show with my best friends to celebrate the day that I have been looking forward to my entire life. We all highly recommend!
Last weekend my family and I took our grandmother to the drag brunch in New York City to celebrate her 60th birthday. My grandmother had an amazing time, as did all of us. We had not seen her that happy in years and are so very happy that we did something different for her milestone birthday. The performers were extremely talented and made sure that my grandmother had the time of her life, and I can guarantee you that we will be coming back soon. We all highly recommend!
A buddy of mine planned my bachelor party and drag brunch was included. I wasn't sure if this was a good choice because some of my groomsmen do not seem like the type to enjoy drag shows, but we all had an amazing time! The food, drinks, and performers at the show were all amazing, and it truly made my bachelor party unforgettable. We all highly recommend and definitely plan on attending the show again next time that we are in the amazing of New York for an important event!